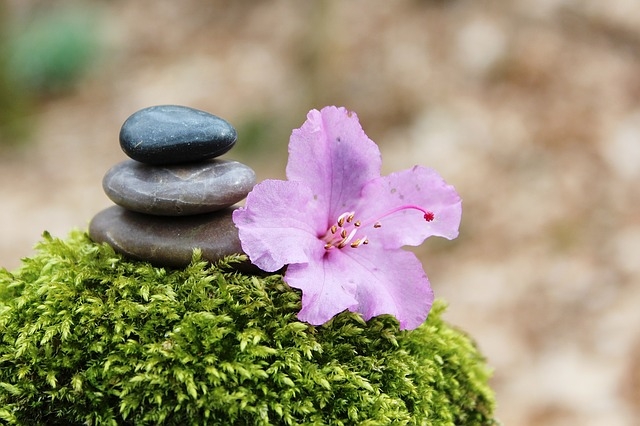 Spring has sprung! The spring season is a time for renewal, rebirth, and growth. The flowers are blooming, the weather is warm, and the days are getting longer. With extra daylight comes opportunity to get outside and be more active. Whether we're working outside, hiking, biking, or spring cleaning, it's important to find that perfect balance of activity and relaxation.
Balance is about having the time and energy for the things we need to do as well as the things we enjoy doing - all while maintaining a peaceful life and a positive mood. Maintaining a healthy energy level is important for conquering our daily goals and most of us may resort to coffee by default, but did you know there are healthier ways to get energy without caffeine?
Certain "medicinal" mushrooms are a great alternative to caffeine for a clean increase in energy while also supporting daily immune functions. Mushroom Magic contains a blend of 5 different superfood mushrooms and can be used as a coffee alternative, or added to smoothies and other drinks.
We make alot more smoothies this time of year and our favorite smoothie mixer is Enerjoy powder or Enerjoy Pro with protein for a boost to get us through these longer days. Enerjoy contains an all natural formulation of botanicals from time tested Indian and Peruvian traditional herbalism for improved energy, libido, and vitality; sure to add some spring to your step! If you don't have time for the smoothie Enerjoy also comes in capsule form, great for on the go.
Prioritizing time for rest and relaxation is just as important for staying balanced. This is where most of us tend to make sacrifices which inevitably leaves us feeling worn out from the long days. To help wind down after an acitve day we are loving Tension Care organic liquid tincture. When we're in the mood for a cup of tea - All Smiles Tea with blue lotus extract is our go-to at the end of the day. Our new favorite for a general sense of well-being and enhanced mood with no drowsy side effects is Bliss Out caps.
Whatever it may be that helps you feel balanced this season, make time for yourself, and focus on keeping a positive mind and a good mood.